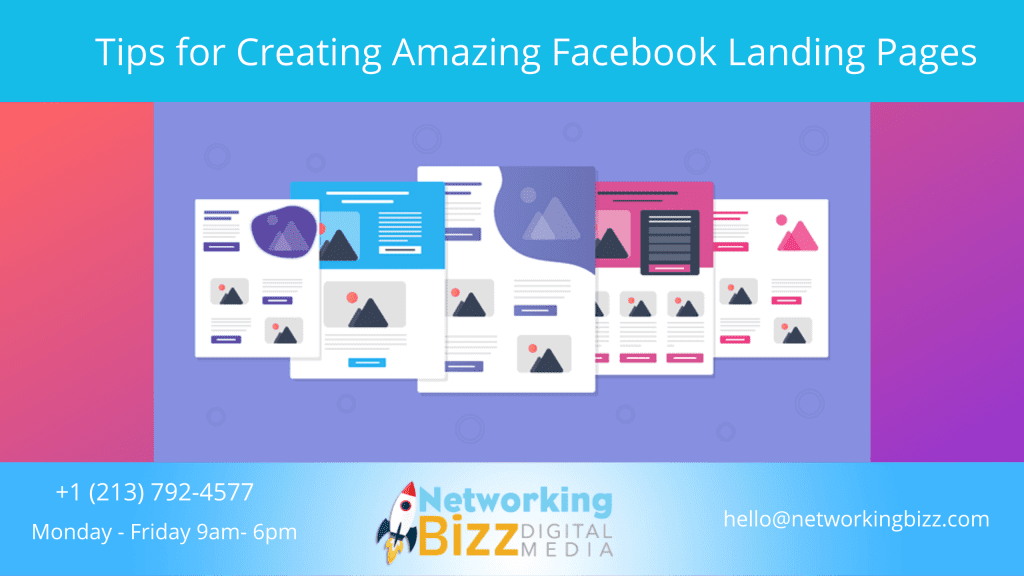 What Is a Facebook Landing Page?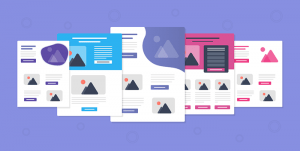 A Facebook landing page is a dedicated page designed to convert visitors from a specific pay-per-click Facebook ad.
These landing pages are different from other pages because they're tailor-made to complement your Facebook ad. They continue the story—the hook, the design, the call to action that was introduced to the reader as they scrolled through their Facebook newsfeed.
Years ago, Facebook offered landing pages within their own platform. These allowed businesses to gate their content for Facebook likes, but they haven't been available since 2014.
Why Do I Need Landing Pages for My Facebook Ads?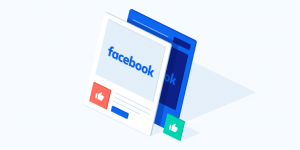 Everyone's Facebook newsfeed is unique. The content and pages you like, the friends you're connected to, the groups you're joined—these things all influence the way your newsfeed populates. Because prospects' newsfeeds are personalized and the ads they see are highly targeted, your Facebook landing page needs to be tightly aligned with your ad if it's going to be successful.
Here are some other reasons that having dedicated landing pages for each Facebook ad is good practice:
Potential customers need more information
Scrollers, readers, and browsers on Facebook need extra nurturing to go from ad click to purchase. These potential customers are in the brand awareness phase. To convert on your page, they'll wanna see specific information related to whatever got them to click on the ad in the first place. A focused Facebook landing page—with concise info and a consistent message—is the best way to turn them into customers.
Mobile users are distracted users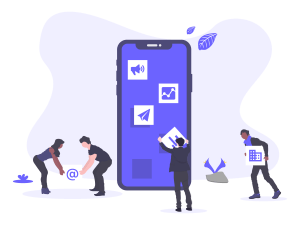 People don't log into Facebook for in-depth reading and focused learning. They're filling time, or just picking up their phone for a quick check-in. And because 94% of Facebook ad revenue is from a mobile device, you should assume everyone who sees your ad only has five minutes or less to make a purchase.
That's why you need to make it as easy as possible to go from Facebook ad to landing page call to action. Every navigation obstacle or confusing message risks losing your prospect's attention and having them move on to something else.
Homepages are slow and overwhelming
Homepages are great for solution-aware prospects looking for specific information, but they can be overwhelming for visitors from social media. (Just think of all the distractions: nav bars, calls to action, lists of products and features.) A MECLABS study found that 44% of clicks generated by B2B companies send readers to a homepage and not a dedicated landing page. That's a lot of businesses that aren't optimizing for conversions.
An average visitor won't wait more than three seconds for a page to load. Most websites are heavy with images, scripts, and other elements that make them slower than an optimized landing page. When you send your Facebook ad traffic to your homepage, you're probably losing more customers than you realize.
How Do I Create a High-Converting Facebook Landing Page?
We've got a quick-reference list of Facebook landing page best practices below, but there are two things you really wanna keep in mind as you start building your page:
Know your audience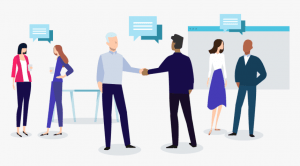 It's no secret that Facebook has amazing targeting capabilities, but you won't be able to take advantage of them if you don't know anything about your ideal prospects.
Keep it consistent
When writing for a Facebook landing page, remember to keep the messaging consistent between your ad and your landing page. Marketers might think that repeating copy is repetitive, but it can help reinforce your message to prospects and reassure them they're in the right place after they click.
Facebook advertising campaigns should be designed around the intent of the user. However, following the guidelines above, and landing page best practices in general, will help you increase conversion rates and provide a better experience for users interacting with your brand on Facebook.