Powerful Digital Ads Campaigns for your Small Bizz.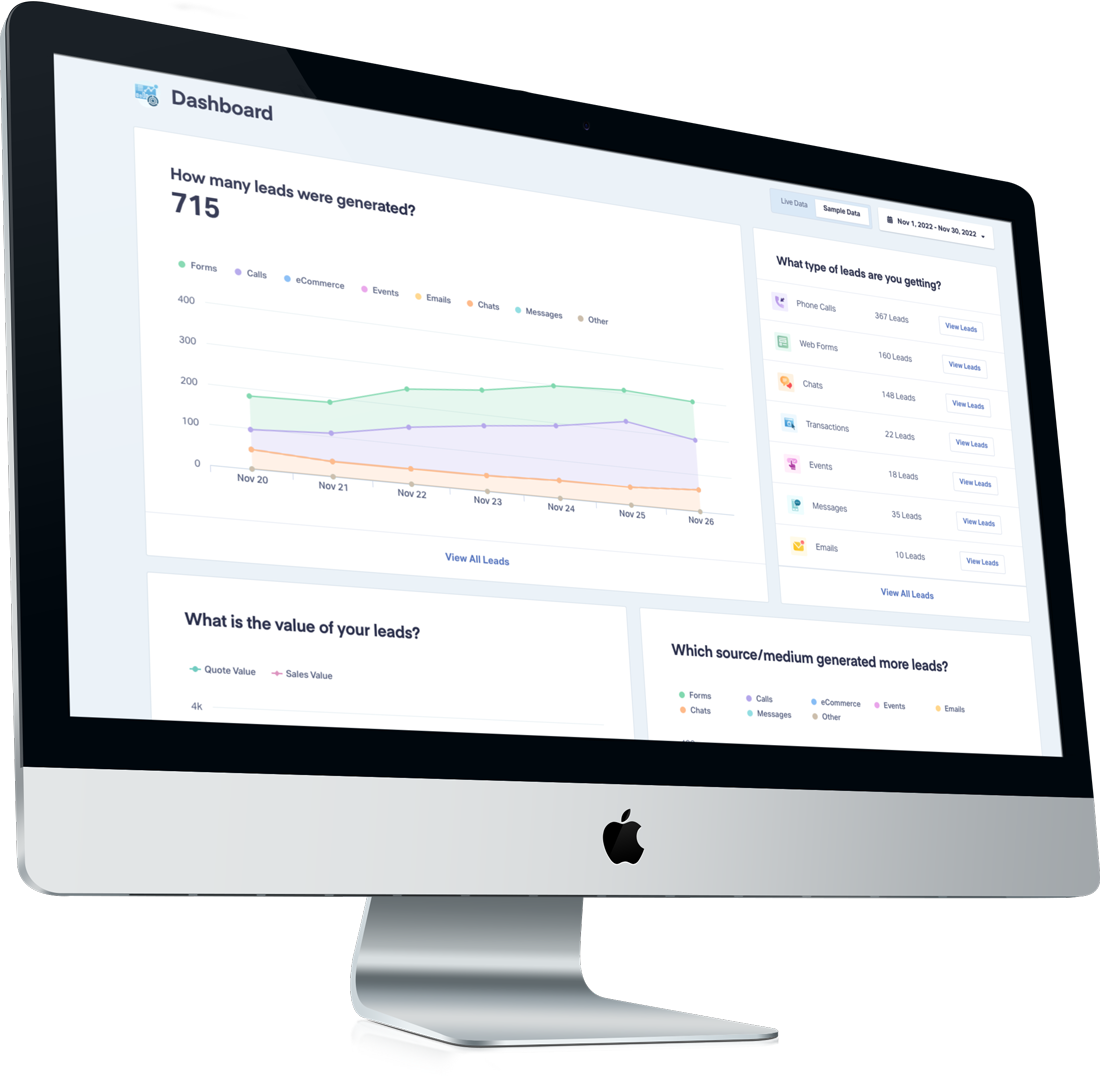 100% Money Back Guarantee on your local digital ads campaign.
As soon as we receive your request, our team of designers, copywriters, and programmers will begin working on your new site. By providing as much information as possible, we can make sure your website has the highest level of personalization possible.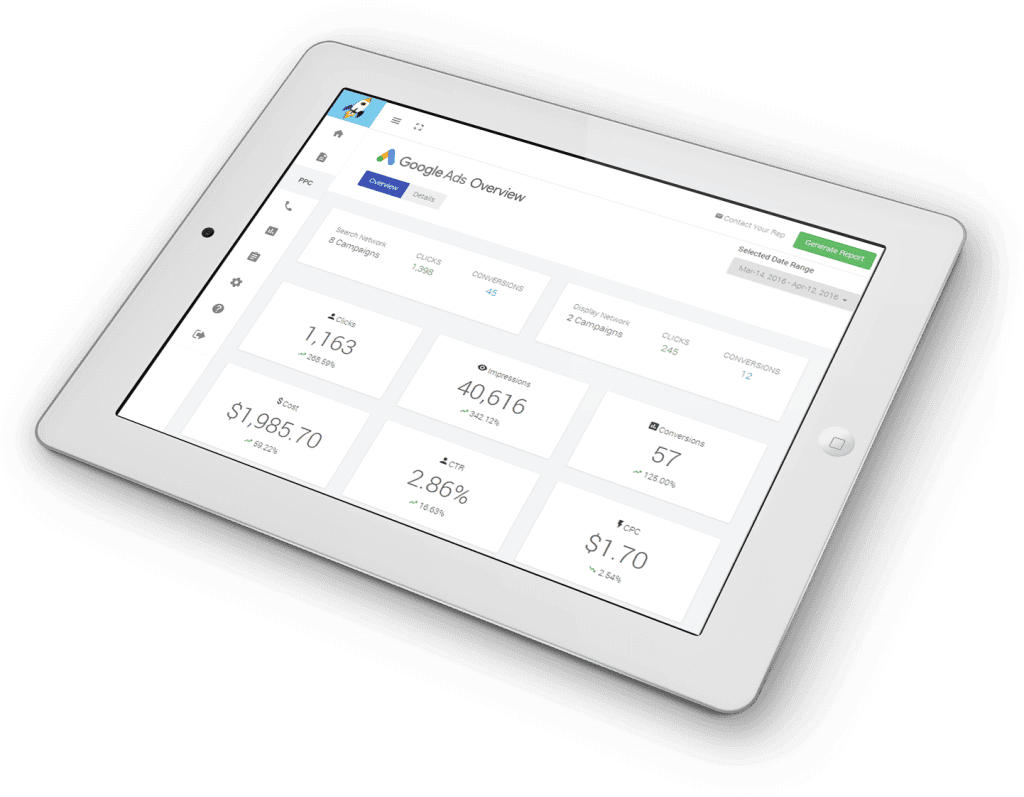 Our digital ad packages just made it easy for small business
starting with local digital ads on Google.

We begin by doing keywords research, competitive research and pinpointing any opportunities you have to capture leads. Our account executives capture all your info to begin. 

We begin to create and tie in all your accounts, from Google Analytics 4 to google search console, we make sure all accounts are tied in reporting goals and conversions. 

We create all your ads, from search ads, retargeting ads, click to call ads and more. We launch a diverse multi-faceted campaign that captures the most leads. We then optimize it on a weekly basis.
All these amazing features come with your Digital Ads package

Compare to others charging $750/month

Account dashboard
Weekly reporting

Call Tracking Numbers

Custom Goals Setting

Click Fraud Prevention

Online form tracking

Google Analytics

Custom Audiences

Weekly campaign optimization

Monthly Status meeting

Local Strategies

Landing page creation

Facebook Ad Campaign

Mini CRM
Besides creating and setting up your campaigns, we provide call tracking, lead tracking, lead reporting and weekly reports.
DIGITAL ADS FOR YOUR SMALL BUSINESS IN 3 SIMPLE STEPS
Your Local Digital Ads Campaign At A Glance.

Tell us about your business and goals.
We send you a special questionaire which lets our account executives and specialists gather all the information so we can gain access or create all necessary accounts and begin creating your ad campaigns. 

We work towards your digital ads goals
We make sure your campaigns are fully functional and triggering for all necessary keywords. We then tie it in to our reporting software which keep track of conversions and phone calls. 

We keep optimizing your digital campaigns.
The most successful digital ad campaigns are the ones where you teach Google Ads A.I. which customers are your best customers via conversions. We keep optimizing until they deliver good leads to you. 
WHY OUR LOCAL DIGITAL ADS PACKAGES?
In a 3 days we can get your digital ads campaigns launched - start getting calls now!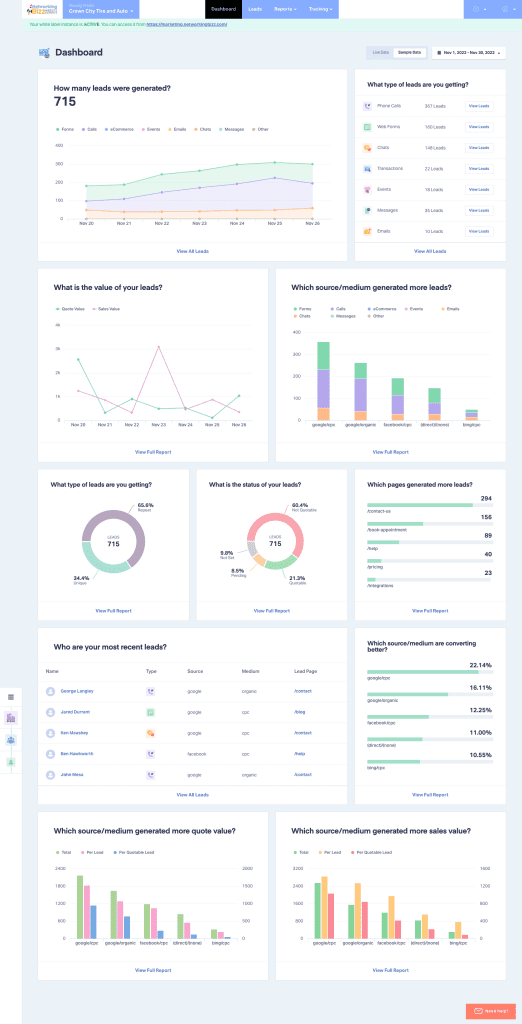 SMALL BUSINESS DIGITAL AD CAMPAIGNS CURRENTLY MANAGED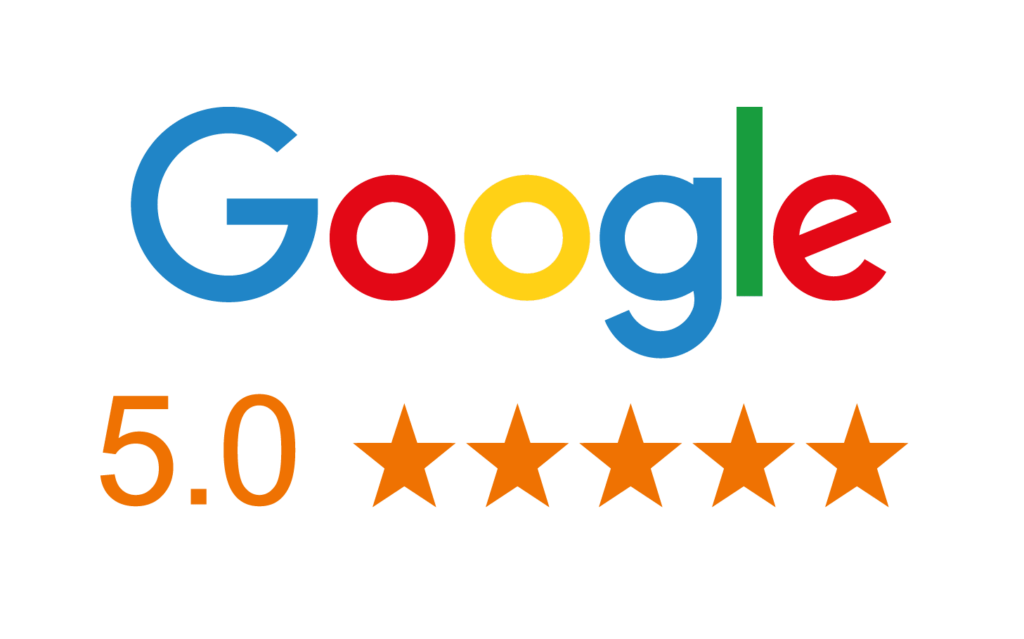 1726 Local Digital Ads Reviews
Small Business Digital Ads : Excellent
"Super cool results, they have actually managed to gain very good improvements in my website rankings within 3 months. They have actually helped to give right direction to my online business. I am very thankful to Networking Bizz team."
"Networking Bizz did a fantastic job with our company website. Lui is knowledgeable, professional and helpful. He understands how to build a great website. And he worked with us to make our website vision a reality! "
"Networking Bizz has been so understanding of my goals for the business! It was so frustrating trying to figure things out on my own up until I found them, they helped guide me to the right direction and made sure that I wasn't missing out on any sales opportunities. Thank you "
What makes our small business digital ads services different? Having trouble picking a digital ads package? See info below.
Don't Waste Time trying to manage your Google / Bing ads yourself.
We know how to bring you more leads! We offer a tried-and true method for managing your small business's digital advertising. With call tracking, we'll be able track the success of each ad and ensure that they are being seen by potential customers in an authentic way – without draining their budget too quickly or leaving them stuck trying on his/her own with Google Adwords alone (we've all been there). Get started today so our team can work its magic generating quality prospects from those pesky first fewIntent refreshes
Networking Bizz small business digital ads service Includes all these and more:
So what exactly do you get in our small business digital ads services packages?
This is a limited-time Small business digital ads services offer. While supplies last!
Still have questions about our digital ads services?
WHY NETWORKING BIZZ SMALL BUSINESS DIGITAL ADS SERVICE PACKAGES
Digital Ads Frequently Asked Questions
More Local Digital Ads Info
Local digital marketing is an incredibly powerful tool for businesses seeking to reach local customers. By narrowing the focus of digital ads to local audiences, businesses are guaranteed that their message will be seen by customers in their desired target area. This provides local companies with the ability to get specific and direct local ads towards their ideal customers, ensuring that searchers can easily find local options for their needs. Local digital advertising allows local businesses to gain visibility and draw in a customer base from the local area, allowing them to maximize their success over other local competition.
1. Why is digital advertising important?
There are many reasons that digital ads are a crucial part of any business's marketing strategy. Maybe the most important one is that consumers are spending more and more time connected to the Internet through their computers, smartphones, and smart home devices. The average American has access to more than 10 connected devices in their household.1 Digital marketing allows you to meet audiences where they are.
People make decisions about the goods and services they buy at all times of the day, during all kinds of activities. With digital ads, you can reach audiences when they are browsing online for products to buy. Or you might reach them when they're streaming a TV show, visiting a favorite website, or using social media. Even if they don't choose to purchase from you in that moment, reaching them in these different contexts can help them remember your brand later on, when they're ready to purchase.
2. Digital advertising metrics
Digital ads can be measured in almost every aspect of performance. To measure your digital advertising campaign, you might use these engagement metrics:
Clicks: How many times your ad is clicked
Impressions: How many times your ad appears
Click-through rate (CTR): The percentage of impressions that result in a click
Reach: How many viewers are shown your ad
Video completion rate: How many times viewers who are shown your video ad watch the entire ad
The following metrics measure the results of your campaign:
Conversion rate: How many times customers performed a desired action (click, purchase, subscription) after viewing your ad
Ad-attributed sales: Purchases that can be traced back to your ad (attribution models vary by ad type and service)
Return on ad spend (ROAS): How much revenue was generated by your ad campaign in relation to how much budget you spent
Return on investment (ROI): How much net profit you earned from your ad campaign in relation to how much budget you spent
Advertising cost of sales (ACOS): The ratio of ad spend to ad-attributed sales
New-to-brand sales: How many purchases were made by customers who had never bought from you before
3. How do Google local search ads work?
Local search ads appear to users searching for a business to help with their problems.
If a user is searching for plumbing work, for example, those users will see ads for local plumbing services in their area.
Local search ads are labeled with a small green, "Google Guaranteed," checkmark to inform users that these are businesses they can trust. Also, local search ads are located right above text ads, so they're the first thing users see when looking for a local business or service. That means your ads can steal valuable traffic from other companies that rank on the first page of search results.
Users can get to this section by clicking on the "More Places" button right under the first three local results, known as the "Local 3-Pack." Typical results appear with a red icon, but in the map section, Google replaces it with a green ad icon. Local search ads also show right on Google Maps.
Regular Google Maps results appear with a red icon, but with local search ads, Google replaces these red icons with a purple ad icon known as a promoted pin.
Google pushes these ads to the top of local results, which can increase traffic to your website and your physical store. With Google Maps, it's important to know that it will only show a maximum of two ads in search results, resulting in a lot more competition for ad space.
4. What is paid search?

When you type something into Google, you're presented with a list of results on the Search Engine Results Page (SERP). Here, you see both organic results and paid results.
Paid search results appear at the top of the SERP, and they feature a little green box with the word 'Ad'. To start running Search ads and drive traffic to your website, sign up for a Google Ads account. You'll only be charged when someone clicks on your ad, and gets redirected to your site.
Take action and build your business with our digital ads.
Your success is our success online!
Get your business digital ads campaign up and running today.