We create Local SEO campaigns so you can WIN!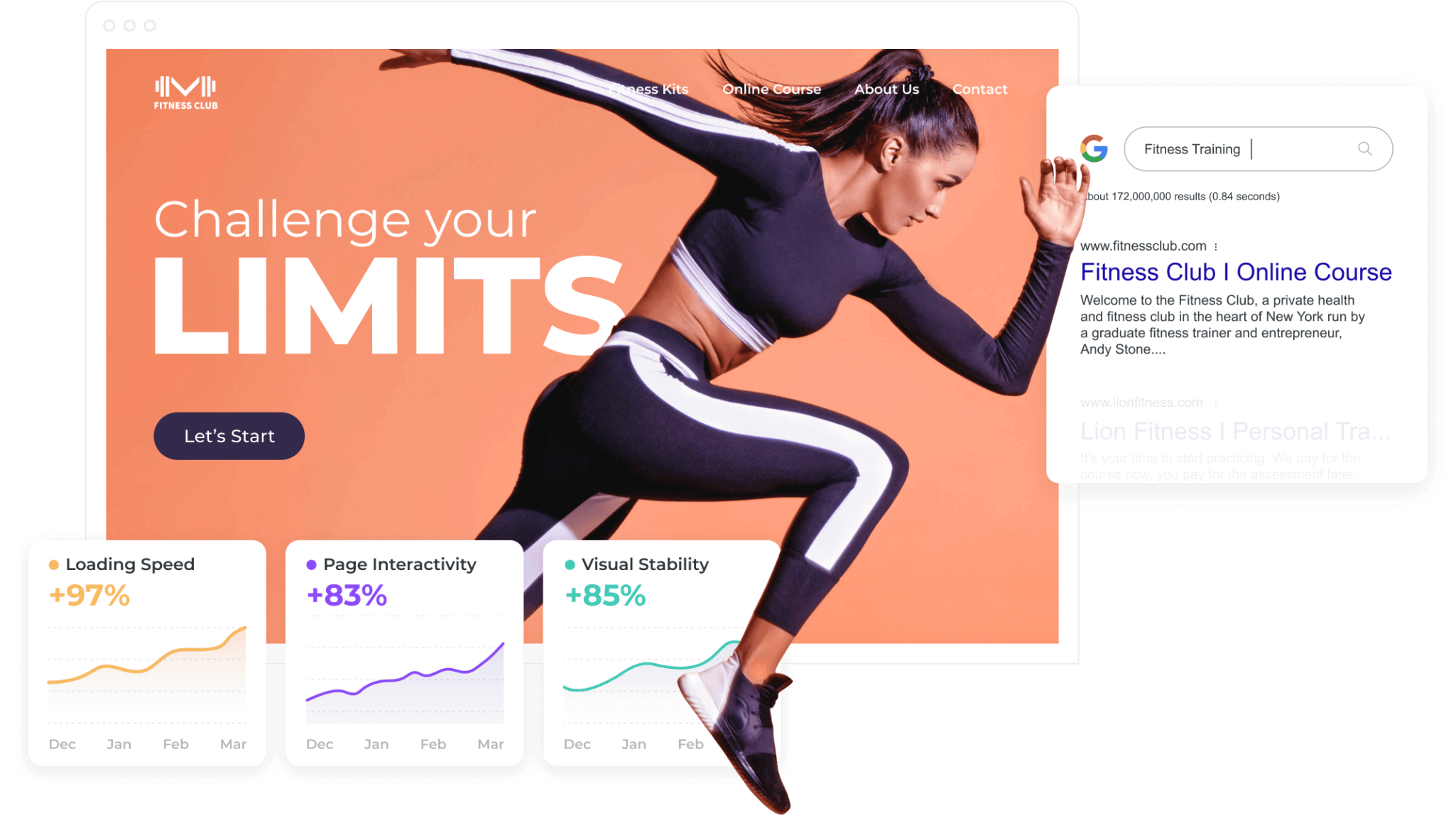 100% Money Back Guarantee for 30 on your SEO project.
As soon as we receive your request, our team of designers, copywriters, and SEO experts will begin working on your new SEO project. By providing as much information as possible, we can make sure your local SEO project targets the best keywords that will bring customers.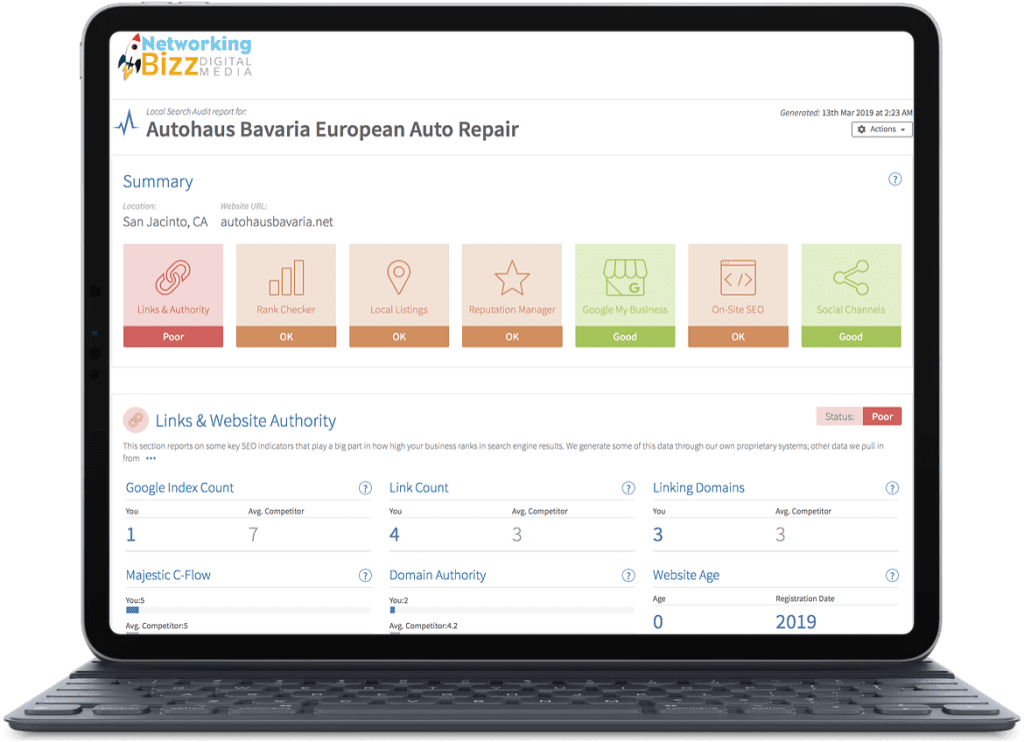 Our SEO packages are the best on the market.
We deliver perfect mix of SEO content, link-building, reporting, and service.

We want you to be 100% happy with our work, so we do everything in our power not just for now but long term. No contracts means that if something doesn't feel right or meet your needs then let us know and together maybe find the perfect solution!

What are you waiting for? Take a look at how our packages will help take your website from good to great! We've combined Search Engine Ranking Methodology with On-Page and Off page SEO techniques in order give YOU the best of all worlds – search engine optimized content, link building tactics that work both internally as well externally (to other websites), along side advanced reporting so we can keep track on everything happening around here.

We have 100% satisfaction for our Local SEO packages. From single location to multi location medium sized business, we help them all to rank with powerful SEO content which we post on a monthly basis on your website, Google Business Pages, Yelp, Social Media Pages and Youtube.
All these amazing features come with your Local SEO package

Compare to others charging $1250/month

Keyword research

Local Areas SEO Targeting

Search Audits

Google Services Setup

Expand your on-site content

500 word Artides

Video Creation

Blog Posting
Content Strategy

Posting on Google Business Profile

Sharing videos on Youtube

Sharing content on Social Media

Business Listings & Citations

Weekly reporting

Your own account manager
Our Local SEO packages come complete with SEO Articles creation, SEO video creation, Directories Linkbuilding, Social Posting & reporting.
How do our Local SEO packages work?
See the steps to take with your Local SEO

Tell us about your business & keywords.
Our account specialist will ask you specific questions and you will receive a questionaire to deliver us information to access your profiles, create profiles and for our copywrite to write content. 

We begin creating your SEO dashboard.
Once we receive your info, we begin to create your local profiles, youtube channels, reporting dashboard, and keyword research to determine which content we will create.

Your SEO project is launched, ongoing.
Our copywriter reaches out to you for content approval. once approved we post and share all over. We also begin to create directories and do ongoing SEO optimization.
How do monthly Business SEO Articles Help Rank My Local Business?
See for yourself how content creation brings traffic to your website! This is a snapshot from one of our clients who finds a ton of Local SEO success with our Article creation service.
Are you looking for ways to help your business rank locally? If so, publishing content and writing articles may be the answer. Your local SEO ranking can have a huge impact on bringing customers to your door and many companies overlook the value of creating engaging content as part of their digital marketing strategy. Writing articles that are informative, fresh, and provide value can set you apart from other businesses in your area—all while improving your local ranking! So if you're interested in learning more about utilizing written content for the purpose of increasing brand visibility within your community – let's get started!
Your Articles Bring You Traffic
See samples, many clicks and engaging customers in the process. You begin to pick up many keywords and become an authority in the process.
Click Here to see Blog Sample
Pick Up Many New Keywords
Not only do Local SEO articles help rank your website locally, they allow you to more exposure to a larger audience if the article resonates and is original content
Click Here
Get lots of organic traffic
We have done it countless times with many business industries in many different cities. Get started with our Local SEO Packages
See Our Local SEO Packages
LOCAL SEO BUSINESS PROJECTS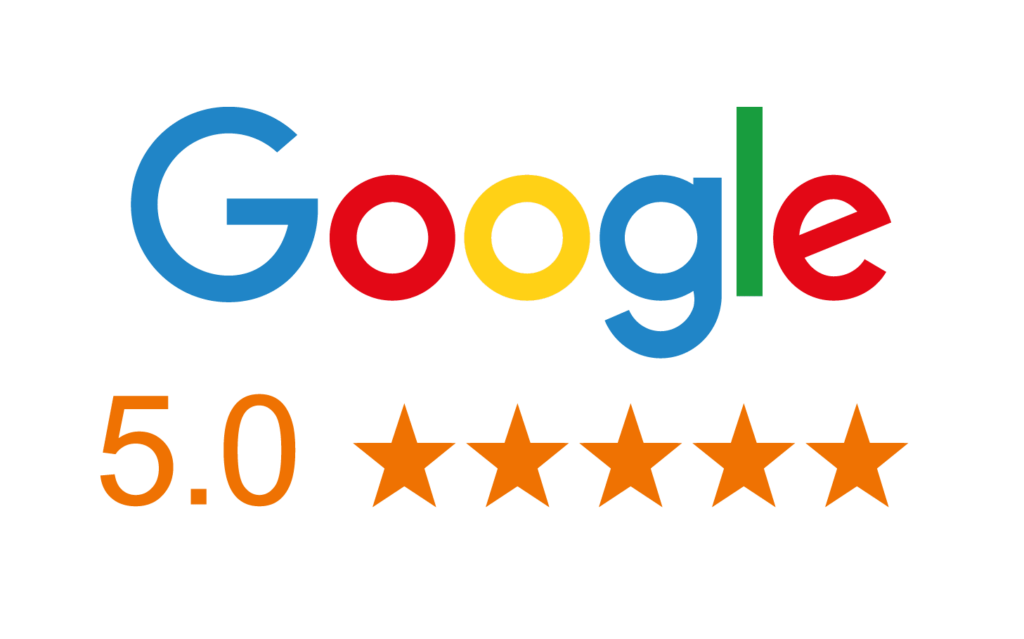 Rated For Local SEO : Excellent
"Super cool results, they have actually managed to gain very good improvements in my website rankings within 3 months. They have actually helped to give right direction to my online business. I am very thankful to Networking Bizz team."
"Networking Bizz did a fantastic job with our company website. Lui is knowledgeable, professional and helpful. He understands how to build a great website. And he worked with us to make our website vision a reality! "
"Networking Bizz has been so understanding of my goals for the business! It was so frustrating trying to figure things out on my own up until I found them, they helped guide me to the right direction and made sure that I wasn't missing out on any sales opportunities. Thank you "
What makes our Local SEO packages Differently? We actually help you rank!
Don't Waste Time with other SEO useless SEO companies.
Local SEO is a must for all businesses. search engine optimization has become increasingly crucial in today's market, and it can be difficult knowing what company you should trust when looking at your competitors' websites or reading reviews from customers who received poor service with other companies but were happy overall thanks to ours! We've been around since 2016 because we believe that customer satisfaction matters most – which means our packages offer more than just ranking higher on Google; they also help ensure potential visitors find out about any offers and all your services on all search engines!
Our SEO Packages Include all these and more features:
So what's in our Local SEO Packages?
This is a limited-time Local SEO packages Offer. Our prices may increase at anytime.
Still have questions about Local SEO packages?
WHY NETWORKING BIZZ LOCAL SEO PACKAGES
Local SEO Frequently Asked Questions
More Local SEO Info
1. why seo is important for small business?
SEO, or search engine optimization, is the process of improving the quality and quantity of website traffic through search engine results. It helps search engines understand a website's content so that it can effectively present it when users type in associated words or phrases. SEO services can be tailored to both small and large businesses; our experienced team provides tailored SEO solutions specifically for local enterprises looking to grow and succeed online.
2. SEO tips for small businesses
Now that you know what SEO can mean for the growth of your small business, what's the first step you should take? SEO can seem overwhelming, but small businesses should consider these tips and principles.
> Build your website with SEO best practices
One reason small businesses struggle with SEO is because their website isn't built with search in mind. Sure, your website might look good, but if it's not structured correctly, you can lose out on a significant amount of search traffic.
When building your website, it's important to create it with a solid website structure so search engines can properly crawl and index your web pages. If your website is already created, take time to look at your website with fresh eyes and make sure it has a logical structure. Start at your homepage and see if you can logically find — and navigate to — all your important pages quickly and easily.
Be sure to clean up any broken (404) pages that don't work anymore. Such links are bad because they waste "link equity." That effectively means that votes (links) to your site aren't counted because they lead to a dead end.
It's also important to make sure your website is mobile-friendly. Not only does a mobile-responsive website improve the user experience, but it also contributes to your SEO ranking.
> Prioritize keywords
Keyword research is the second most important key to creating an effective SEO content strategy. You want to make sure your website is ranking for the search phrases that people use. The higher your small business website ranks for relevant keywords and phrases, the more likely you are to be discovered by relevant customers searching for your products, services, or relevant topics on the search engines.
> Optimize the metadata for your pages
The next step for search engine optimization is to make sure all of your primary landing pages are optimized for the keywords you discovered. In other words, you must optimize your titles, meta descriptions, and body content for each page. Every page on your website needs a unique meta description and title. It's also important that your metadata description doesn't exceed the length at which Google begins to truncate them in the search results and entices users to click-through to your site.
3. Local SEO is a different pattern
What about local organic search results? After analyzing the behavior of users during trillions of searches, Google figured out that people seeking certain types of businesses need results from their immediate area. That's why Google's local search algorithm includes a proximity factor, which is a fancy way of saying that Google takes your location into account when you search for a local keyword (a query with local intent). This happens even when the searcher doesn't include a city name or "near me" in their search.
If you're at work and want to get a pizza delivered for lunch, for example, Googling "pizza delivery" shows a list of locations near your office in its local SERPS (search engine result pages).
But if you try that same search at home, you'll get an entirely different set of results. This makes sense, considering you need a pizza delivered from somewhere nearby.
Local search has been around for years, but it was limited due to people only using their desktop computers. With the recent growth in mobile internet access, however, mobile search has exploded, so local SEO has become hugely important for the success of any business offering local products or services and local marketers.
4. Benefits of local SEO
Better online visibility: Local SEO activity, such as citation and link building, increases your online visibility. That makes your business more easily discoverable by new customers.
More in-store foot traffic: Greater local visibility brings more foot traffic to your bricks-and-mortar location.
Tap into local shopping boom: Post COVID, more than half of consumers now prefer to shop locally and support local businesses or smaller brands. Local SEO puts you in contention for those new business opportunities.
Targeted web traffic: Optimizing your site for local search delivers more targeted traffic to your website which can lead to more leads, subscriptions, sign-ups, and sales.
More calls: Google Business Profile (formerly known as Google My Business) optimization can lead to enhanced Google Maps visibility. This can lead to more calls and more in-person visits.
Thought leadership: Content marketing can help you establish a thought leadership position and be seen as an expert in your field.
Enhanced trust levels: Reputation management builds trust in your business.
More sales: Consumers are known to use online reviews to help with decision-making when choosing a local business.
Improved conversion rate: Website optimization can bolster your conversion rate, increasing contact form submissions, phone calls, email subscriptions, or sales.
More competitive: Local SEO also makes you more competitive as it encourages you to study what your rivals are doing well and what tactics are working for them to then ingrate into your own approach.
Take action and build your business with our local SEO.
Your success is our success!
Get your business Local SEO campaign up and running today.