You want to increase the amount of traffic coming to your site, solidifying your place in your industry and generating brand awareness. You might also want to boost leads, sales, and customer retention. Knowing that pay-per-click advertising is an excellent option for all of this, you decide to set up some ad campaigns.
The next question you need to answer is what advertising platforms you want to use.
Most people default to Google Ads and Facebook Ads. These are extraordinary options and they're popular for a number of solid reasons, including having tons of customizable options, advanced features, and plenty of reach.
While these standard PPC platforms are incredible options that can definitely yield results, however, they definitely aren't all that's out there. There are a large number of other paid advertising options out there that can offer all of the benefits you're looking for: brand awareness, brand lift, leads, sales, site traffic, and customer retention.
In this post, we're going to give you a full look of some of the best "alternative" advertising solutions, discussing 6 places that you're not advertising but probably should.
1. Reddit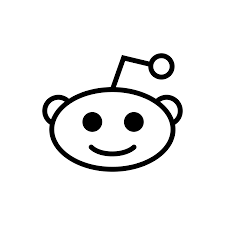 Reddit Ads have been around for awhile, but they don't get a ton of attention.
These ads work like your standard discovery ads. You use targeting and/or retargeting options in attempt to show your ad (which greatly resembles a standard reddit post with just a small note identifying it as an ad) to the right audience.
While Reddit isn't a platform that's overwhelmingly receptive to brands posing as users in attempt to promote their own content, the users do accept official sponsored advertising. And when the ad is relevant not only to them but to the subreddit they're browsing, they're even happy to click.
Reddit's audience skews male, with 69% of users being male and only 31% female, but there's an opportunity to reach users based on their interests and the content that they're excited about.
You can have your ad shown to users with certain interests, demographics, and locations. You can also choose to have your ad show in certain communities, or "subreddits." An ad for invoicing software, for example, could hit it out of the park in a subreddit like "small business."
Reddit simply requires an image and ad copy in the form of a post title for your creatives, which you may already have from advertising on other platforms. This makes it easy to get started, and a few quick tests can help you assess if the platform is a decent fit for you.
2. Snapchat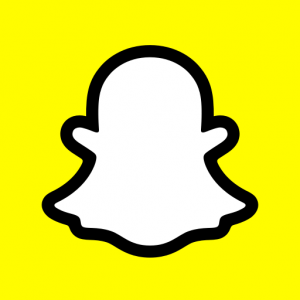 It feels like it's been a little while since Snapchat was all front and center stage, right? Instagram Stories did admittedly snatch up some of Snapchat's glory (and user base), and TikTok has now become the biggest focus for younger generations wanting to create fun, quirky, fleeting content.
Snapchat Ads, however, is still an option to consider using if you have a young-ish audience (think Millennials and younger).
Snapchat's self-serve platform is easy to use, and will greatly resemble other social ad campaign creation options that you may be familiar with. It still has decent reach, too, allowing you to reach up to 36% of the US population.
Snapchat's ads are fun, quirky, and incredibly valuable for brand awareness opportunities. You can show short image or video ads, but you can also create sponsored lenses and geofilters, too.
This is a platform where the creative, goofy content can be celebrated, and it's a great way to connect with new users in a fun way.
3. Outbrain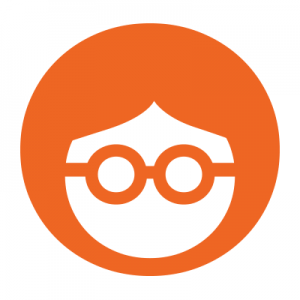 Outbrain isn't connected to a social media platform, and unlike all the other alternative advertising options on this list, it doesn't allow you to reach users of their own site.
Instead, Outbrain will show your content in a seamless way on high-authority, credible third-party sites. Think CNN, BCC, and more—trusted sites with large, engaged readerships. It's a form of native advertising, which often uses context and relevance to drive results.
The idea behind Outbrain is that you'll show article-styled content (not necessarily just products or services) when users are already reading articles on someone else's site. Since they've already sitting down and reading an article all the way through, it means that they're an engaged audience and likely in a physical and mental space to read another.
4. Spotify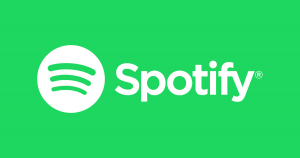 There's a good chance that you're already familiar with Spotify, at least as a user. Spotify is an audible streaming platform, where users can listen to music, podcasts, comedians, and more. They can do this for free in exchange for hearing a few ads.
Spotify's ad platform is wide-reaching, and it's well-received by its user base. Users on Spotify are actually a little more receptive to ads than they might be on other platforms, and a chunk even gain respect for brands who choose to advertise on the platform, which is a win-win.
If you're worried about creating voice-over audio ads for the platform, you don't need to worry about that either. Spotify has a free program that allows you to create a script, and they'll do the rest from there. You can approve the ad before it runs, making sure it captures everything you wanted it to.
Spotify advertising is accessible and has some great targeting options, and minimum ad spend starts at only $250. It's definitely a platform that brands should consider using, especially considering that there are over 141 million free subscribers.
5. Pandora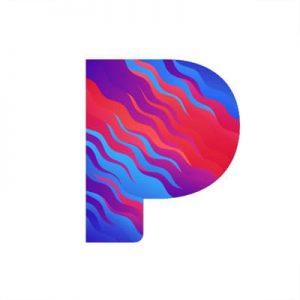 Like Spotify, Pandora is one of the OG streaming platforms, and they're still going strong today with over 63.1 billion users. Pandora's ad platform can help you connect with them in a number of different ways.
Pandora offers display image ads, audio ads, and video ads. Image ads are the most affordable, but video ads can still be worthwhile even at the most expensive end of the range, costing up to $25 per 1,000 views.
One incredible advantage of Pandora's ads is that they're only going to be displayed when users are most likely to be receptive. Image ads are only displayed when the user is actively looking at the app's dashboard, for example, increasing the likelihood of ad results
There are a lot of incredible ad formats with this platform, so take a look here and see if something is a good fit for your business.
6. Quora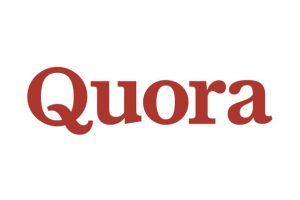 This is a platform that can be really valuable, but it's one of those places that you're not advertising on statistically.
Quora is an incredibly popular question-and-answer site, and it's got over 300 million unique monthly visitors. People are spending a chunk of time on the site asking, answering, and reading questions.
Quora's self-serve ad system allows you to reach these visitors using targeting options to increase the relevance of your ad. You can show ads promoting your legal firm, for example, to users who are actively looking for lawyers with specialities that you offer.
This relevance is incredibly powerful, and it can even be used to almost answer or address the original asking question if you get lucky. These ads are placed over or within answers, giving them that seamless appeal and increasing visibility.
Conclusion
Choosing the right advertising platform to invest ad spend in is an important decision. Keep in mind, though, that while many platforms do have minimum ad spend requirements, you can still walk away from a platform if a relatively small test doesn't seem to indicate that it would be right for you.
Best case scenario, you find a great new platform that works well for you, giving you a new channel that you can use to connect to new customers. Worst case, you chewed up a relatively small amount of ad spend to learn more about where you do want to invest your funds.
Keep in mind, too, that you don't need to choose only one of these ad systems when running your campaigns. You can divide up your ad spend, allocating different amounts to different channels. You can add these options on to what you may already be doing with Google or Facebook Ads, and incorporate more than one channel at a time.