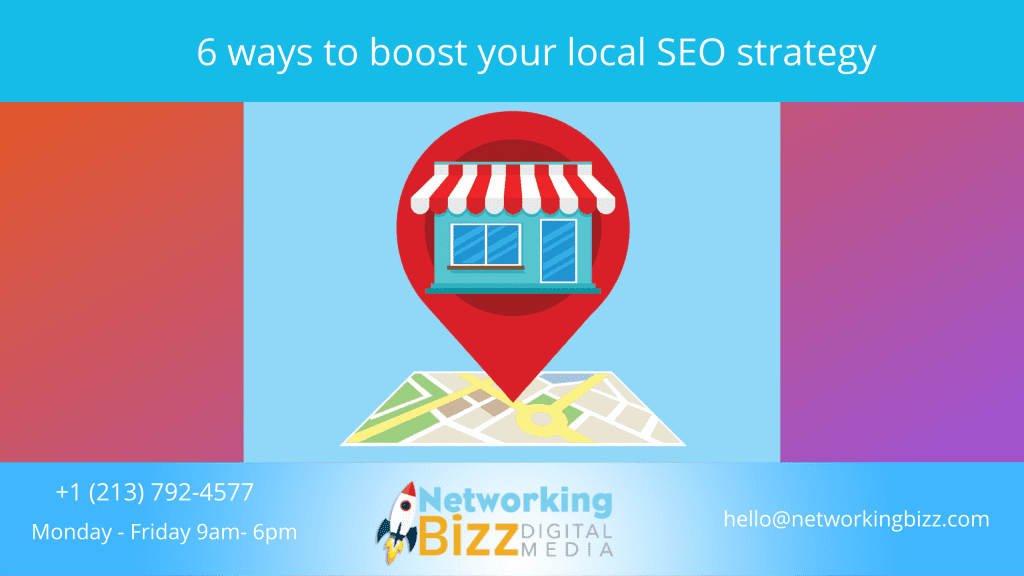 How to boost your local SEO strategy and improve your local search ranking. There are plenty of aspects to this, so let's focus on the most critical ones:
1. Claim and optimize your GMB listing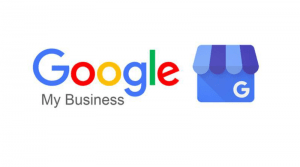 GMB or Google My Business is essentially the most critical part of your local SEO strategy. This tool from Google allows you to create free business listings. And according to Moz, it's one of the top factors that Google will consider when ranking businesses in organic local search and snack pack results.
To start, go to the Google My Business website to claim or create your listing.
Graphic from Google's page to claim your GMB listing
You need to provide the following details for your GMB listing:
Your full and correct business name
Your physical store/office address
Your exact location on a map
Your business category
Your phone number and website
Once your listing goes live, you'll need to verify it usually through a phone call or via postcard. Here's how to optimize Google My Business after verification:
Upload photos of your business. This could be photos of the inside your store/office or even around the premises.
Provide your business hours.
Provide additional categories that may be relevant to your business.
Provide additional phone numbers if available.
You can further optimize your GMB profile by sharing business updates and fresh content regularly. This helps you connect with your customers on a deeper level in addition to boosting your visibility in local searches.
2. Keep mobile in mind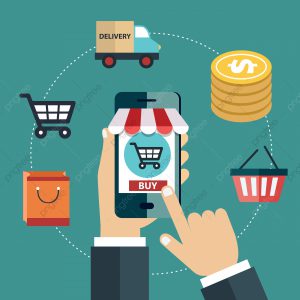 With smartphones now being a part of our daily lives, it's only natural that a lot of people will be using their phones to search for local information and businesses. Uberall commissioned a study, which found that 82% of respondents had used their mobile devices to conduct a "near me" search. This proves just how much people are using their phones for local search.
So it's crucial that you cater to these searchers by optimizing your website for mobile screens. Create a mobile-friendly website so mobile visitors have no trouble navigating it or finding the information they need.
Don't forget to add click-to-call buttons on your site and on your GMB listing. This could make a huge difference because 60% of mobile users have contacted a business directly from search results.
3. Collect plenty of customer reviews
According to the Moz study cited earlier, review signals also play a critical role in your local search and snack pack ranking. So having plenty of authentic reviews, particularly positive ones, could work wonders to boost your visibility in local search in addition to enhancing your reputation. That means you need to work towards collecting more authentic customer reviews for your business.
Maintain your focus on sites where Google would expect businesses to have reviews. So in addition to your website and your GMB listing, it'll also collect reviews from consumer directories and social media. That means you should focus on collecting reviews for Facebook, Yelp, Thumbtack, Foursquare, Angie's List, etc. depending on which ones are relevant to your business.
4. Focus on local link building
According to Moz, link signals such as linking domain authority and quantity are among the top factors that influence your ranking in local searches and snack pack results. So just like with regular SEO, local SEO also requires link building to boost your link profile. However, the linking domains should be more relevant to your target location.
That means you should target authority websites in your target region. This could be anything from licensing bureaus and trade associations to the Chamber of Commerce or even .edu sites.
Partnerships, scholarships, guest posting, etc. could be excellent ways to gain valuable backlinks from local sites.
5. Ensure NAP/citation consistency
Moz also found that Google considers citation signals such as citation volume and NAP (name, address, phone number) consistency in local search results. This means your information should be on major citation websites; besides GMB, think Bing Maps, Yelp and Facebook. Focus on directories that have higher domain authority than on smaller listing directories.
More importantly, make sure your business NAP is consistent across all platforms and websites. Look out for any misspellings, address and phone number discrepancies, duplicate listings and resolve them to improve your local SEO.
6. Make the most of social listening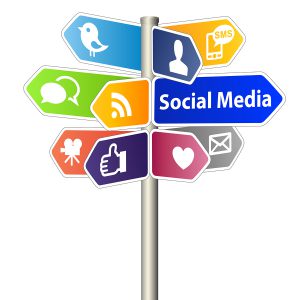 Social listening may have primarily served as a source for marketing insights, but it has many benefits beyond that. It could even help fuel your local SEO strategy if you know which insights to look out for and how to make the most of them.
Use social listening to find out what people in your target location are saying – whether it's about your business or in general. You could even use it to collect information about audience interests, priorities and so on. Then make the most of these insights to find out how you can make changes to your strategy or even to your products and services.
Additionally, your social listening efforts could also help you understand what types of local content your target audience might be looking for. You could then build a robust local content strategy to fit those needs. Plus, you might even be able to uncover long-tail keywords to use in your content optimization strategy.