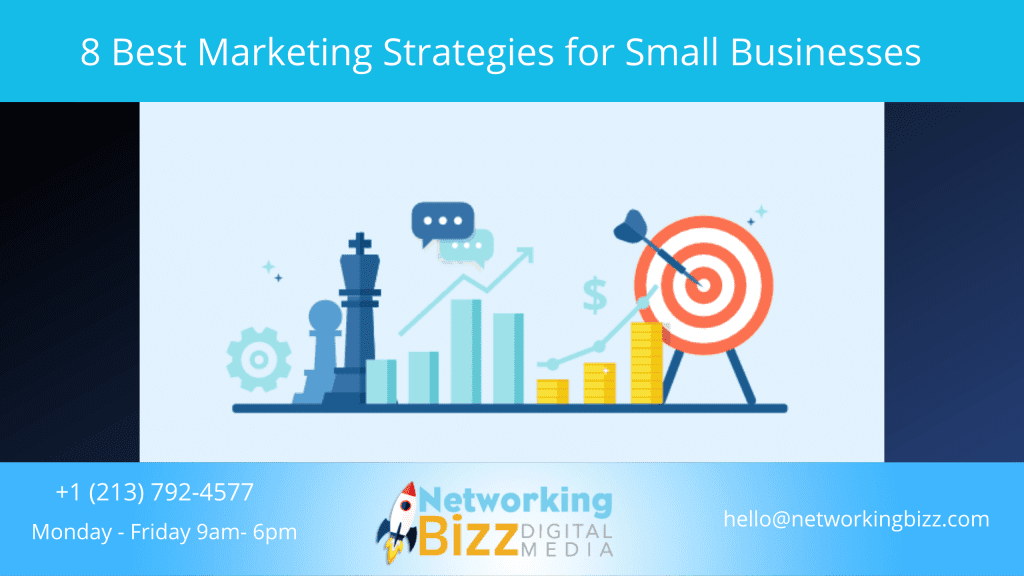 Whether you have just started a small consulting business, run a local consignment shop, or opened a café, you are constantly looking for ways to attract business without breaking the bank. Here are the best strategies, digital and off-line, to market your business while ultimately saving you money!
1. Set a Goal and a Budget
The first step to marketing is defining your end-game and strategizing your budget. The first question consultants ask those big, bad corporations going through restructuring is, "What do you want?" This is when you need to decide what is important to you; do you want to extend your reach or maximize local exposure? Are you looking for brand awareness or conversions?
2. Pay to Play
As I learned with my first lemonade stand, you have to spend money to earn money. Online marketing is the same way—if you want to make a positive impact, you are going to have to spend some of your budget on paid search ads, display ads, social ads, etc. It can be intimidating. Especially when your head is spinning with questions; how to get started, how much it costs, how to know if Facebook Ads or AdWords even work. Whether you tackle this yourself or hire someone else to help, it can be so worth it!
Why do I need to pay for Facebook Ads, you ask? Due to some Facebook trickery, unpaid views on Facebook posts may be as low as 1% of your audience.
If you're using AdWords, see if it's working.
Use a cost calculator to see what you could get out of a small Facebook ads budget.
3. Capitalize on Google's Local Offerings
As the most widely used search engine, Google has a surplus of offerings that can help your small business. As part of an initiative that started in 2015, Google ran Let's Put Our Cities on the Map in order to get local businesses online. According to BCG Report, The Connected World, businesses that have an online presence grow 40% faster than those that don't. If you missed the boat, now is time to hop on the bandwagon!
By creating a Google My Business account, you can take control of the information about your business, such as hours of operation, address, phone number and website. Now, with the new local search ads, your business can appear on the Google Maps app or website.
4. Publish a Blog
Blogging is not only fun (think of all the time you can now justify spending on memes), it is one of the best marketing strategies for exposure and branding. Your company blog is where you should demonstrate to potential customers and fans that you're an expert in your field and are dependent upon for guidance and advice.
Anything from award announcements, project completions, hitting big milestones or preaching about your business savvy is fair game here.
5. Do Keyword Research for SEO
If you have no idea what SEO is, you're in good company. Search engine optimization is a series of tactics used by marketers to obtain higher placements on the search results pages of Google, Bing, Yahoo or other search engines in order to increase visits to their website. The good news? It's free! The bad news? It's tricky.
It can take a long time to start seeing results from your SEO strategies, but it pays off in the long run. One of the easiest things you can do now to increase your search engine traffic over time is keyword research.
As a smaller or newer business, you'll find it hard to compete with bigger, more established brands for rankings on very competitive keywords, so it's best to start with long-tail keywords, which are more specific and less competitive.
6: Network, Leverage Local
Be active on LinkedIn! This is a great way to find others in your industry, join chat groups and forums for advice or event invites. Book a booth at a town fair. Sponsor a few recreational sports teams in the area to place your logo on the back of a shirt. Have a local magazine or newspaper run an advertisement, maybe even with a discount "if you mention this ad". Host your own event! Invite your community to an open house or lunch and learn session.
Another route to take is volunteering! Have your co-workers get together to help a local cause (offering a day off for volunteering sounds good to me). Do good and help your business.
7. Survey, Listen, Learn
Look for feedback, because the best companies are constantly improving. After completing a service, ask your customer to comment on their experience. Offer a discount to email subscribers who complete a survey, or have printed surveys and pens on hand at your store—if you're fancy, have a customer complete a survey on her phone or tablet to get a discount before purchasing. The feedback is great in two part; it can inform on your business' best practices and result in some handy testimonials, and highlight the areas that need improvement.
8. Revisit Your Landing Pages
If you're doing any kind of advertising or email marketing, your landing pages are where the rubber meets the road – where people who are interested in your offerings decide to "convert" into a lead or a customer or not. The landing page design can have a huge impact on your conversion rates—A study in 2014 that showed the best advertisers achieve conversion rates of 10% or more on their landing pages.