Digital Marketing completely changed how companies fight for the audience's attention in the last years. Investing in online marketing for small businesses is democratic and brings a lot of benefits. With the right tools, you can create a low-cost strategy that demands only a small team to work, and have a big return in reach and awareness.
However, if promoting a brand on the internet is easy, it also means that there is a lot of competition. In this article, you will know more about:
1. Search Engine Optimization (SEO)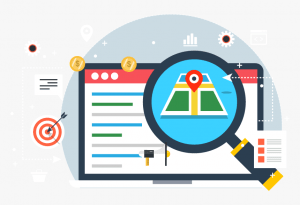 One of the most powerful ways of bringing constant visibility to your brand isn't paid. This might sound a bit strange since mass media advertisement has been the main way of being seen for so long. But no paid ad today is as strong as seeing your website, product, or content at the top results when a consumer googles a related keyword.
Being well positioned in search engines is a way of getting organic traffic and building trust — since it is the first contact a person has with your brand.
After all, if your website is there, it means it is worth it, right?
Being at the top in search results isn't paid, but SEO itself demands some investment, especially in the effort.
If you are small, the best thing to do is to work with a reduced scope and grow from there.
Your main approach will be getting smart about keyword planning. SEO is about user intention, content production, and link building — all of that around the words that are most likely to be searched by your buyer persona.
With a lower budget, you can begin with less common and more specific keywords. If you sell phones, for example, betting in the word "phones" isn't the best strategy.
There will be a lot of companies, some of them really big, fighting for that spot. So how about finding more specific terms to work with?
Learn more about your persona and try to think like them. How would they search for a product they are interested in? What would they type?
Data intelligence can be the key to finding your niche.
2. Content Marketing
Using content to promote your company is always part of a great SEO strategy. But it is much more than using the right keywords. Producing relevant, useful, and attractive content is how your brand builds identity, personality, and authority.
For those companies that can't invest in sheer volume, the center of the strategy should be a blog.
There, you can share how-to guides, tips, ebooks, and everything useful to help a lead consider a product you sell. Frequency is important, so try to have at least 2/3 blog posts a week. You can use social media to boost your content's reach and mix new pieces with reposts to keep your persona engaged.
3. Social Media Marketing
We talked about social media as an amplifier, but it should not be treated simply as a way to share and boost visibility. As everyone in those networks, your company is there to build relationships too.
It is always good to have someone dedicated to this role in the company — either an employee or an outsourced professional. Social networks demand constant interactions and following of trends.
But it is never that easy. Maybe you don't have the team or the budget for it. What to do then? Again, it is time to be strategic. Investing in tools that automate and aggregate social interaction can be a good solution. Separating small intervals throughout the day to check profiles is also a great idea.
4. Local Search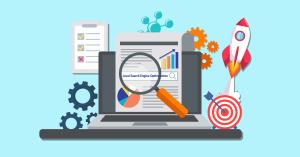 If your business has a physical attendance, Google my Business has become a great channel for your brand. You can use this tool as a location-based marketing effort.
Adding information about your company on Google my Business is easy and simple. There, you can share your contact information, your website, and even info about what you sell.
But the main focus here should be on user-created content: ratings, opinions, and photos. When a client posts those on Maps, they are included in your profile and shared with everyone searching for something in the area.
So you can ask for this kind of engagement on your website and via social media. You can also offer a reward in exchange, such as a dessert on their next visit if you are a restaurant.
5. Email Marketing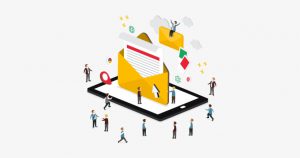 Even being invented in the 1970s, email is still one of the most prominent and used communication channels on the planet.
The great thing about email marketing is: it is almost solely based on automation. Unlike Social Media, you don't need to have someone dedicated to it every day.
But it demands a lot of planning. The ideal Email Marketing campaign takes the buyer's journey into account and anticipates the lead's moves from interest to purchase decision.
6. Marketing Solutions and Services
Marketing solutions are technological platforms, automation tools, data analyzers, and social media monitors that help small teams with small budgets. So, they can manage campaigns way bigger than what they could do by themselves.
Marketing services are offered by companies with specialized talent and tools to help your business plan, execute, and measure the success of your strategies.