Social media has always been seen as the playground for B2C companies. While it's true that many of the top brands leveraging social media operate in the B2C segment, it doesn't mean that B2B companies don't have a place in the social media arena.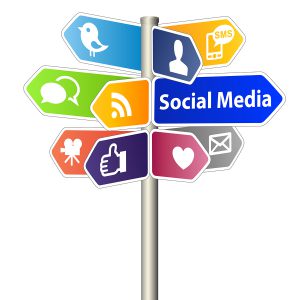 There are companies of all sizes that have already tasted success with B2B social media marketing, and continue to grow as a result of tapping into the major social networks for more customers.
The problem that many B2B companies often face is: a lack of knowledge and an awareness of social media. Many of them still believe social media is not for them, which is costing them sales. Or they don't have the right staff/resources to run their social media campaigns. That's where our social media experts at NetworkingBizz Marketing come in. Contact us today if you'd like to get started.
Getting great results with B2B social media marketing is not rocket science. In fact, it can be as effective as B2C social media marketing, as long as the fundamental goals are not ignored.
Below we've outlined three steps that are crucial to create a profitable B2B social media marketing campaign.
Step 1: Define Your Marketing Objectives
Without defining the right objectives, you'll find it difficult to make your B2B social media marketing campaign profitable. Why? Because your return on investment depends on setting marketing goals that contribute to your company's overall growth.
Having measurable goals that are relevant to your big or small business will help you create a winning B2B social media marketing strategy. You need to ensure that each goal you set is smart and measurable in nature so that gauging success becomes simpler, and more scientific. Venngage does an excellent job outlining how to do this in your social media plan.
Generate Targeted Leads: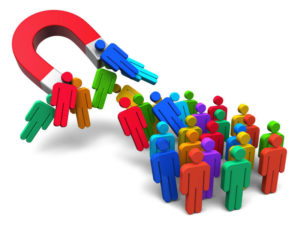 If you're a business that thinks long-term, and if you truly want to get a healthy ROI from social media, then your top priority could be about generating new, quality leads. Above all, each lead that you generate via social media gives you the confidence and direction to gain even more leads in the future.
Studies have shown that any businesses (B2B or B2C) that uses social media to generate leads can be in the position to earn 24% more revenue. Whether you choose to use LinkedIn for generating leads or Twitter, depends on the kind of business you are running and where your audience tends to hang out the most.
Build Your Brand
Your social media optimization efforts can make a positive impact on your company's brand development. Being on a social network such as LinkedIn is not enough to enhance your brand. Your business needs to be active when it comes to protecting its reputation and giving away value. One wrong step on social media can diminish your brand's value.
Offer Better Customer Service
Social media platforms such as Twitter and Facebook are great for improving your customer service and give better value to your B2B customers. Social media gives you the opportunity to see how your customers are interacting with your content and what they're talking about your brand. By taking the right steps, many customer problems can be resolved without having them escalated further.
Step 2: Identify Your Target Audience
Social media is made up of diverse people, so not everybody is going to be interested in the content you share. Which is why it's important to reach out to an audience that connects to you and your content. You want businesses who pay attention and listen to your advice. Being in the B2B segment, this not only helps you build a list of followers, but also lets you create real authority and a positive brand in your niche.
Identifying your target audience is the first step to sharing information with businesses who have interest in your area of expertise and possibly have goals that connect to your product or service. If you manage to build a relationship with an audience that shares the same level of passion about your industry, then the updates you share with them will get even more exposure.
Know Your Priorities
Analyze Your Competitors
Decide on What Content to Share
Create and Assign Personas
Step 3: Choose the Right Social Media Platform

Every social media network is different. And the people that use it have different interests and priorities. When your B2B company experiments with social media marketing, it's important to understand the importance of selecting the right social media platform.
Your social media efforts need to be directed in the right direction because unlike a B2C company that deals with end customers, you work with companies and businesses. Which makes your choice of social media platform a crucial part of your B2B social media marketing strategy.
B2B Social Media Marketing
Many B2B marketers have tested and analyzed social media platforms to find out what works best for their B2B brand. Why? Because finding out the best social media platform is essential to your business's success.
We have worked with both, Facebook ads and LinkedIn ads, and have found Facebook to be a more viable B2B advertising solution.
The reason being simple: Facebook ads are likely to be cheaper than LinkedIn ads in terms of cost per click. For example, you could spend $5 per click on LinkedIn that would cost you $1 or less per click on Facebook. And the quality of the lead would be the same. It's a no-brainer.
Even though LinkedIn is a pure B2B channel (one of the reasons it's more expensive), Facebook ads can help you get similar results. Why? Because Facebook has two billion monthly active users. And there is every chance that your B2B audience logs into Facebook as much as they do on LinkedIn, if not more.