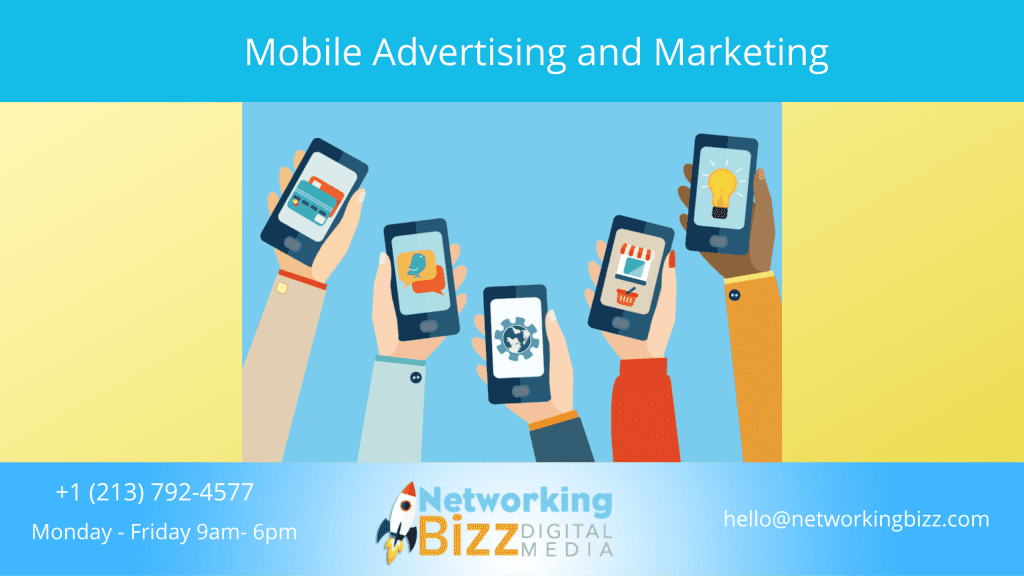 Everyone and their grandmother now proudly flaunt a mobile phone, so it comes as no surprise that mobile advertising is one of the most effective methods of reaching your target customer base. In fact, mobile marketing has already surpassed desktop advertising, and the mobile advertising market is projected to exceed $200 billion globally this year alone.1 That being said, this form of advertising has several notable differences from more traditional forms of marketing such as print, email, and social media. Below, we dive into what mobile marketing is, how to effectively use it, and what results can be achieved:
What is Mobile Advertising?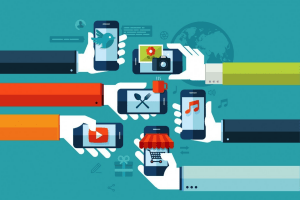 Mobile advertising, in its simplest form, is advertising that is optimized to be viewed on a mobile screen. It may be presented through a text/SMS, as a banner advertisement on a mobile site, or as a pop-up within a downloaded mobile app (these are referred to as in-app advertisements).
Since phones are so widely used, as well as social media applications, mobile advertising is an incredibly accessible marketing medium. Companies appreciate the ease in delivery of their marketing campaigns, and the speed in which their ads are viewed by the end user.
Typically, this form of advertising is highly targeted, based on demographics, browsing history, and geography. For this reason, you'll sometimes notice that a mobile advertisement will appear while you're standing in close proximity to the store . This particular location-based marketing is referred to as geo-targeted advertising and can help companies learn more about the preferences and spending habits of their customer base, and further, allows them the capability of personalizing advertising to their audience. Customers can like, follow, or communicate with the brand via social media platforms; this ability to engage with the consumer in creative ways not only leaves a more lasting impression, but helps to develop increased brand loyalty among their target audience.
What are the Types of Mobile Advertising?
As we mentioned above, mobile advertising can come in many different forms, with the most commonly used being Banner Advertising, Video Advertising, Gamification Advertising, Interstitial Advertising, and Native Ads. Here is a quick overview of each of the top forms of mobile advertising, and where you can expect to see them within your mobile platform:
Banner advertising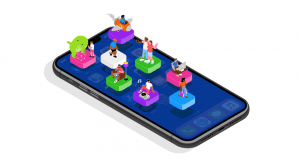 These were the first form of mobile advertising to be widely used. They typically appear on a webpage or mobile app as a "banner" or block of visuals and text, intended to redirect the reader to the advertiser's page. While this may be classified as the "old school" format of mobile advertising, they are still widely used and in-demand due to their cost-effective nature.
Video advertising
Mobile video advertising consists of product videos, tutorials, or brand commercials that have been optimized for the mobile user experience. Successful mobile video advertisements are simple, short, visually captivating and include a call to action – the conversion rate of video advertising is high as it provides the full visual experience for viewers. So high, in fact, that 84% of people admit to having purchased a product or service after watching a video.
Interstitial advertising
This is just a technical way to describe a simple concept: ads placed strategically at transition points within games or apps. These ads will appear as short videos, clips, or a full screen image, generally while you're climbing to the next level or phase of your game, or as you're navigating through the pages of a site. Since interstitial ads tend to cover the whole screen, this allows more freedom for the advertiser to include larger images and a louder, more obvious call to action.
Native ads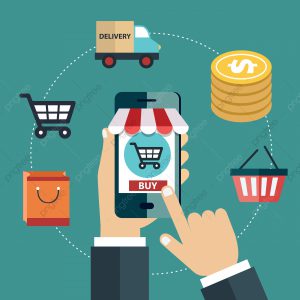 Native ads are designed to not interrupt the user experience, but rather blend into the natural environment of the app, and therefore cannot be blocked or minimized. The design features of the advertisement mimic the look and feel of the host page. A great example of this is Facebook and Instagram ads, which tend to blend in as you scroll through your feed. While the visuals are still intended to catch your eye, the call to action is generally more subtle. Since Native Ads are more muted, they aren't perceived as direct marketing by many users, which can help boost brand loyalty.
Studies have shown that the conversion rates of mobile advertising now outweigh desktop or tablet-targeted advertising. With more than 5 billion mobile users worldwide, this is one advertising medium you can't afford to NOT tap into!