Just as the "like" button features into Facebook's algorithm, reactions are also vital to social media campaigns. Facebook measures all reactions equally when evaluating posts. What this means for marketers is that Reactions are just another way to engage with customers. These icons are a hub of useful information. Reactions are much more descriptive than a simple "like" and allow marketers to see how customers "feel" about their posts. Facebook gives companies access to a clearer picture of what their customers like and what they love. Adverse reactions also help brands to overcome consumer problems and protect their reputation. With Reactions, brands can adapt and refine their messaging to evoke the desired emotions they most want to see.
Facebook Reactions represents a unique engagement metric for companies, as emotions are the key driver behind most purchasing decisions. For digital marketing and social media campaigns, Facebook Reactions can:
1. Show which emotions promote the most conversions
There are countless emotions involved that drive customers, both positive and negative. Anger can be a powerful motivator, particularly in certain industries and non-profit organizations.
2. Highlight potential advocates
People who regularly react with the "love" reaction may be ideal for evangelism and influencer campaigns.
3. Support optimization
Measuring negative or "angry" reactions allows you to create a list of topics and content to avoid. Facebook Reactions can be a powerful addition to a reputation management strategy.
By adjusting a common engagement metric, the "like" into something more nuanced, Facebook makes it easier for you to analyze how your customers feel about your brand. With Facebook Reactions and the right social media tools, companies can dive deeper into each campaign's successes and failures.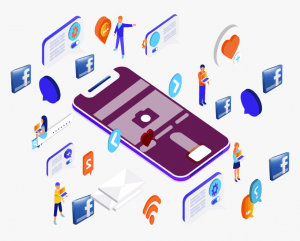 As Reactions continue to evolve, the real question for marketers will be how to best use the new data streams, and even whether to separate them at all. Are all Reactions just likes that have been sorted? Or should some of the Reactions be worth more than others (like loves vs. likes)? Personally, I think one of the most intriguing opportunities Reactions will present marketers is targeting specific emojis with their posts, and analyzing whether such attempts are successful.
Brand Resources for Facebook Reactions
Reactions are an extension of the Like Button to give people quick and easy ways to share their reaction to a post.
To ensure consistent and accurate use, never alter, rotate, embellish, or attempt to recreate the Reactions. Never alter the shape and proportion of the Reactions (and surrounding UI) for any reason. Reactions are not emojis or individual icons, and they cannot be used in this way. It is important to show these reactions in the same way as they are intended to be used on Facebook – as a quick and easy way to express how you feel. Use Reactions only as they appear and exactly how they function within the context of Facebook UI. Reactions cannot be used for creative purposes. Only use Reactions as a collection – do not use them as individual icons or as the most prominent feature of your marketing.
New Reactions for COVID-19
In March 2020, Facebook added a new Care emoji reaction as an additional option in response to COVID-19. It is displayed similarly to a hugging face holding a red love heart. This Care emoji is not available as a standardized Unicode emoji and can only be used in reactions to Facebook posts.