As more and more small businesses are going through digital transformation, there's an emerging demand for new ways to attract and engage customers. As online shopping is becoming a norm, both the competition and customers' expectations are quickly growing.
How to create a more effective ecommerce sales funnel? Here are few fresh ideas:
1. Revamp your product recommendations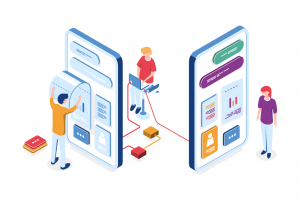 Cross-selling (that is, showing related products on all stages of the sales funnel) is one the most important – yet often neglected – components of the sales funnel.
Did you know that cross-selling accounts for more than a third of Amazon's revenue? Based on the public company's data, 35 percent of what people buy on Amazon comes from product recommendations based on AI-driven algorithms.
No wonder Amazon is using cross-selling all over the site – from product pages. All of these cross-selling blocks are included on a single product page.
Cross-selling comes in many forms, including:
Personalized upsells: These usually show up on product pages to urge the customer to buy something they didn't initially intend. These can be driven by the customer's prior buying habits or the buying habits of other customers who have bought the current product
Product bumps: Showing matching products right on the checkout page
Email-driven upsells: Automated emails sent immediately after you pay encouraging you to buy more to add to the same delivery
2. Make your customer support part of the sales funnel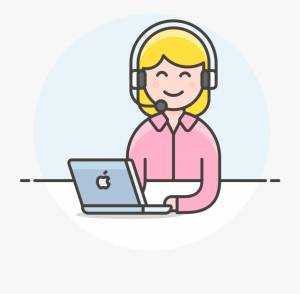 The ideal buyer's journey looks like this: They land on a product page, add it to a shopping cart, submit their payment details and wait for the product to arrive.
Obviously, it doesn't always look like that. Customers' journeys are often interrupted, and in many cases, they are interrupted by customers themselves who get distracted or come up with questions they need answers to before completing the purchase.
The truth is, no matter how well you set up your knowledge base, many people will still want to contact your customer support team before buying. This is where lots of buying journeys may be interrupted unless you set things up properly.
Set up email follow-ups
Any customer interactions should be recorded and there always need to be personalized follow-up based on the customer's action (i.e. whether they ended up completing the purchase or not).
Depending on your current CMS platform, you may already have access to email automation that would allow personalized follow-ups.
Brand your customer support team's emails
Remember – Your emails mean to bring your customer back to your site. It needs to revive the interrupted buying journey, so links to your site are essential. At the bare minimum, add a clickable logo and a detailed email signature prompting your customer to take an action.
3. Mind your brand-driven search query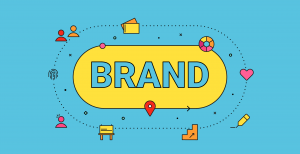 What is it that tends to interrupt your buyers' journey? If it's not reaching out to your customer support, it is usually:
Checking your product reviews
Looking for your coupon codes or special deals
To better understand your customers' journeys outside of your site, research your branded keywords (i.e. those keywords that contain your or your product name). Google Suggest is a good place to start:
These are all as-you-type search suggestions that may impact your customers' journey. Make sure your pages and off-site assets rank #1 for all of these.
Start viewing all of these queries as part of your sales funnel. Do you have a landing page (or landing pages) that would do a good job getting people to continue their journey on your site? Or do you rely on third-party sites to do that? The latter is not the wisest decision. Remember that these queries are often used in the middle of the funnel (right before your customer completes their purchase), so this should also be reflected in the copy.
4. Create search intent-driven copy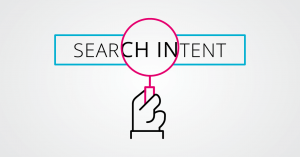 Whether your landing (i.e. product) page relies on organic traffic or not, using search intent to drive your copy creation is a good idea. Semantic-analysis-driven search intent analysis is the only method we have to predict customers' expectations prior to being able to analyze the actual user on-site behavior.
Semantic analysis will help you understand your customers' journeys better:
What is it they may be looking for and where may their research take them?
Which products may they also be interested in?
How to catch their attention better?
All of these questions can be answered by semantic research. Text Optimizer is the easiest tool to use here: It will grab Google's search snippets returned for your target search query and return underlying concepts that will help you create a better-targeted copy or copies:
It is also a good way to rank your pages higher in Google, but that is beyond the scope of this article.
5. Analyze your sales funnel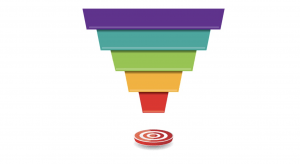 Finally, monitoring your sales funnel is a must, obviously. While conversion monitoring is not usually included in SEO metrics, most SEO analytics platforms can provide sales funnel analysis. As such, Google Analytics provides a comprehensive conversion tracking that includes sales funnel visualization.
To start, use this guide to set up conversion tracking in your Google Analytics
Then, proceed to Conversions -> Goals -> Funnel Visualizations to analyze your sales funnel:
Google Analytics will show where your customers are heading instead of completing their buying journeys.
Don't forget the basics!
Fundamentally, it all comes to providing a user experience that customers want to return to. That being said, the more happy customers, the better!
So while working on your sales funnel, don't overlook the basics: Keep an eye on your customers' feedback, monitor your brand mentions, and always strive to optimize a better customer experience.
Conclusion
Innovation is an integral part of digital marketing. Global lockdowns have changed shopping behaviors dramatically and increased demand for digital transformation and innovation. Hopefully, the above steps will help you make your eCommerce sales funnel more effective.