It is undeniable that social media is a must-have marketing strategy across all businesses and industries. This is not surprising as 73% of marketers believe that their efforts through social media marketing have been "somewhat effective" or "very effective" for their businesses.
Brands are continuing to include social media in their marketing strategy – and for all the right reasons.
Let's take a look into some of the most common reasons why companies invest in social media.
1. Brand awareness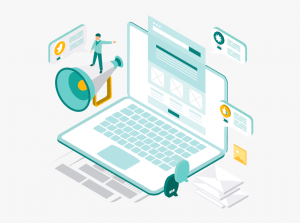 For many business, social media channels are used to increase brand awareness and build trust among prospects and existing customers. According to research, 44% of local businesses say they depend on social media to generate brand awareness, and 41% depend on it to drive revenue.
2. Website traffic
Social media platforms are one of the leading sources of website traffic. According to 90% of marketers, their social media marketing efforts have increased the exposure of their business, and 75% say they've increased website traffic.
3. SEO
Social media engagement is one of the off-site SEO components of the Google's Ranking Algorithm. In other words, more engagement on your social media profiles can go a long way in improving your SEO and organic rankings on search engines.
4. Sales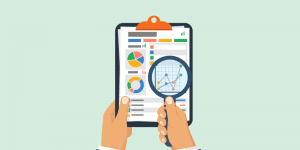 For some businesses, social media is the most efficient source of new leads and customers. This is especially true for B2C companies. Moreover, 21% of consumers are more likely to buy from brands that they can reach on social media, and according to GlobalWebIndex, 54% use social media to research products.
5. Customer loyalty and advocacy
According to another research, 71% of consumers who have had a positive experience with a brand on social media are likely to recommend it to their friends and family. Therefore, many organizations use social media to build a base of loyal customers and brand advocates.
6. Conversion rates
Some social networks have great conversion rates which is why they are used for lead generation. HubSpot analyzed more than 5,000 businesses that use Facebook, Twitter, and LinkedIn to generate leads. The results were astonishing.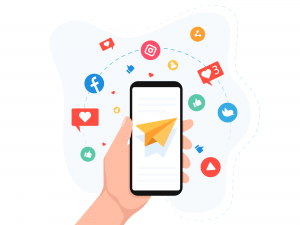 LinkedIn dominated the visitor-to-lead conversion rate with an impressive 2.74%. Facebook and Twitter were far behind with rates below 1%.
Therefore, marketing and social selling on LinkedIn are considered some of the most powerful B2B tactics for generating new leads and closing new customers.
7. Cost effectiveness
Social media advertising can be much more cost-effective compared to other forms of advertising such as Google Ads. According to research, cost per lead on LinkedIn is 28% lower compared to Google Ads, and it offers incredible targeting capabilities that are particularly useful for B2B businesses.