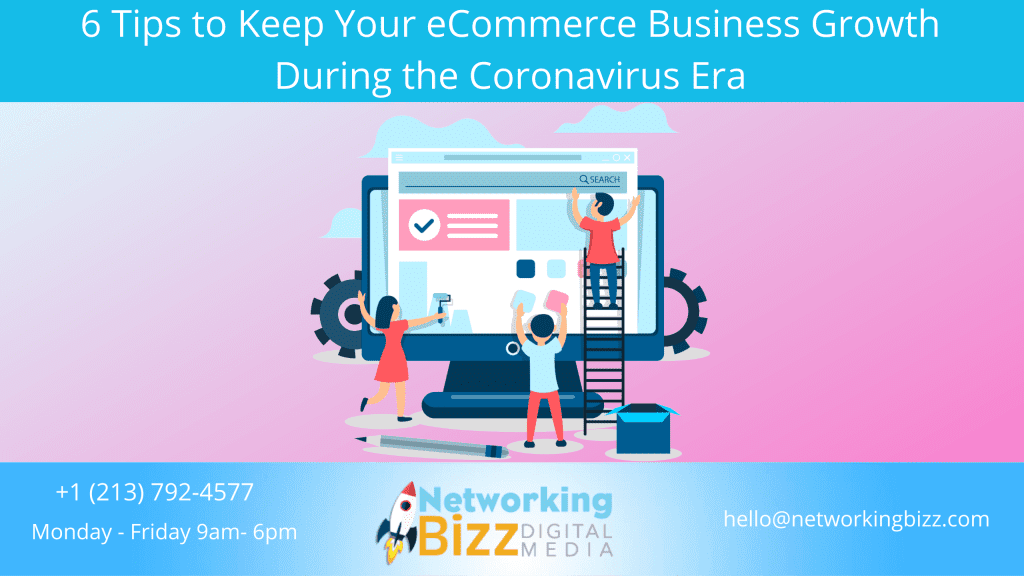 The coronavirus pandemic has forced people to stay at home and practice social distancing. People have also started avoiding physical stores and choosing eCommerce to mitigate the risks of catching the virus.
Online sales have increased by 50% compared to the same time last year. However, 36% of eCommerce business owners predict their sales will decline due to supply chain issues and shipping delays.
As an online retailer or marketer, you need to adapt your go-to-market strategy in this changing world, especially in times of crisis.
Here are six tips to keep your eCommerce business growth stable during the coronavirus era.
1. Be Consistent on Building Brand Loyalty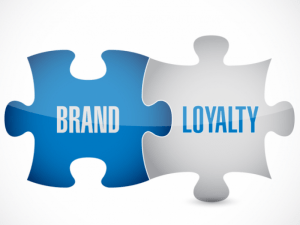 Chances of selling to existing customers are between 60-70%. For new customers, this number drops to 5-20%.
One of the best ways to keep your eCommerce growth stable is by establishing loyalty among your customers.
Offer proactive customer service through various channels, including social media, email, and phone.
Be as transparent as possible. If there's a delay in delivery, let the customer know in advance.
Understand the problems your customers are facing. Tailor your message and offerings around that.
2. Reshape Your Business Around Latest Trends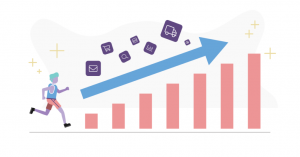 eCommerce businesses need to adapt to the latest trends to meet their customer's needs and win the market.
If you are selling any of the trending products, make sure to highlight them on your website's homepage. If not, try to partner with companies selling them and offer them to your customers. Fry's, an electronics company, has highlighted trending products, like masks and webcams on their homepage.
Practice active social listening to determine what kind of products people are buying or are expecting to purchase post-COVID-19.
Leverage machine learning to predict customer demands. Use the data to optimize customer and supplier relationship management and run marketing campaigns accordingly.
3. Optimize Your eCommerce Site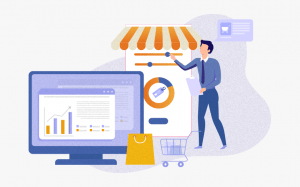 During these challenging times, you must take extra steps in optimizing your site for improved user experience.
Ensure that your keyword strategy is aligned with the changing search behavior. Once you've identified the right keywords, optimize your product descriptions to reflect the same.
Reorganize your product catalog and highlight the items based on current needs and demands.
Change your delivery practices by practicing safe social distancing.
Many eCommerce websites have halted returns (temporarily) or have extended the return window. If you too have done it, let your customers know by adding a banner on your website.
Update your FAQs section to reflect the changes in your business during coronavirus.
4. Manage Your Supply Chain Issues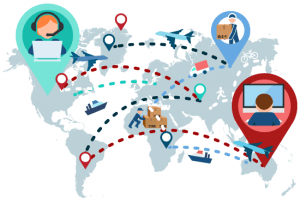 Many businesses are experiencing supply chain disruption due to the coronavirus pandemic because of the restrictions imposed by the government.
Contact your manufacturers: Talk to your manufacturers to know where they stand in terms of production. If they have halted their operations due to coronavirus, ask about how much stock they have and when they would be able to restart the production. This will enable you to plan all the aspects of your supply chain accordingly.
Look for backup suppliers: Your regular supplier (or manufacturer) might be providing you with products as per your requirement. But it's a good idea to examine what other suppliers can offer. Build a relationship with them so that you can order products from them in case of disruption.
Build up inventory: Products like masks and sanitizers are being ordered more than others. Identify such items and create a stockpile that can last for the next quarter at the least.
Expand your supplier base: Like an investment portfolio, diversifying your supplier base can be a good thing, especially if you serve in different locations. By expanding your supplier base, you will be able to get at least some goods during the disruption.
Contact alternate logistics providers: Now that you have sorted your supply chain, it is essential to ensure that your customers receive the product on time. Partner with alternative delivery partners to help you mitigate any possible delivery delays.
5. Advertise Your Brand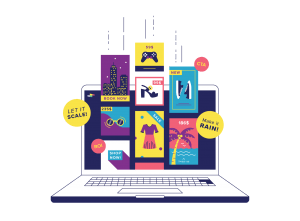 Advertising is the lifeline for every business. You should always take the first step in promoting your brand effectively by adopting the best advertising techniques.
Adopt the below strategies to advertise your business prominently and generate measurable results:
Content marketing: Content marketing supports your SEO by enabling you to publish fresh content and integrate more keywords. Content marketing also helps build trust with potential customers by letting you address their concerns.
Email marketing: Email marketing is the most effective online marketing channel. Let your customers know about any changes in your business via emails. If you are offering discounts during coronavirus, send promo codes to your customers on email to encourage them to purchase. For example, Tru Earth begins their email by asking how are you doing? And then they say you can get the product at $99.95 instead of $149.95.
Social media marketing: With more than 3.8 billion people using social media, you cannot avoid promoting your brand on different social networks. Identify the channels where most of your customers spend time on and leverage those networks to advertise your eCommerce brand. KFC shared a smart social distancing campaign on Instagram while promoting their chicken. KFC ensured the customers about the safety of the meals prepared and delivered by them.
Paid advertising: Paid ads help generate results from day one. Many brands are avoiding paid advertising to conserve cash flow, but if you can, keep your ads running.
Affiliate marketing: Find affiliates in your industry with a good reach and request them to promote your product.
6. Evaluate Your Customer Experience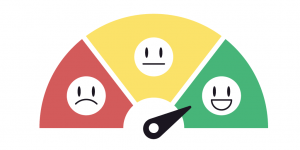 In the coronavirus era, customers are expecting smooth services. It involves fulfilling their orders and offering fast delivery while ensuring their safety.
Assessing your customer sentiments and overall satisfaction percentage helps you determine the loopholes in your services and improve your business processes.
Send emails to your customers who have purchased from you during the coronavirus outbreak and ask about their experience. Also, ask if they have any feedback.
Ask your customers, "how likely are they to recommend your brand to someone they know"? If their answer goes against your company, then it's time to improve your services.
Bottom Line
In these challenging times, it is essential to make some special efforts to grow your eCommerce business. Focus on building brand loyalty even during the COVID-19 pandemic. Reshape your business around the latest trends in buying behavior. Look for ways to manage supply chain issues. Find new channels to grow your customer base and advertise your brand. Last but not least, measure how satisfied your customers are and take steps to improve the overall user experience.